Setting of Moringa Oil Project from ground zero
Moringa Seed Oil Project Services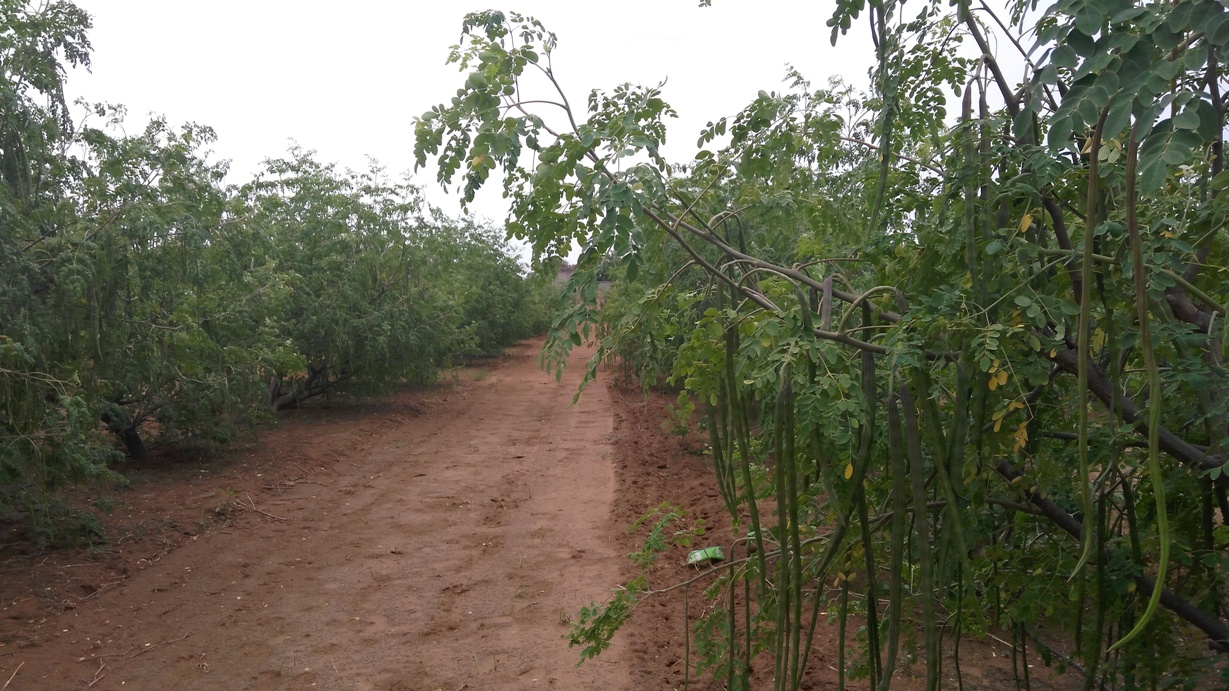 Globally, demand for two particular Moringa products has been growing rapidly: the highly nutritious powder derived from the tree's dried leaves, and the high quality oil that can be extracted from the tree's seeds. The former, Moringa leaf powder, is sold as a 'super food' in the international market for nutritional supplements. It is also increasingly the subject of interest from international organizations and institutions involved in the global fight against malnutrition. The latter, Moringa oil, is highly coveted by international cosmetic companies for its excellent properties as an ingredient in fragrance and skin care products.
The leaf powder segment is now overcrowded and Moringa oil is less occupied and have huge demand opportunity for future business in various industries. That is why in the recent years Moringa oil industry has caught the great attention in the global market and, as the world's largest Moringa producer, India plays a very important role in it. Thus, it is very important for stakeholders of Moringa oil industry to continuously and constantly to keep updated on the technology due to its potential in maximizing productivity and achieving further efficiency.
Based on our proprietary knowledge and extensive experience gained we have developed and enhanced a wide range of Products just to ensure "Failsafe Moringa Oil Farm". ABC has developed a set of MEP services with access to our own supply chain intellectual property rights (IPR) and exclusive expertise with technological background and experiences in the field for creation of your ambitious Moringa Seed Oil Farm.
MOP SERVICE 1: (preliminary stage)
Land identification is a pre-requisite to development of a Project plan and to meet this requirement Feasibility Study is required to be getting carried out from the competent experienced agency. We do carry out the Feasibility study report for choosing the best location for your Moringa oil Project.
MOP SERVICE 2: (preparatory stage)
The formulation of business plan needs in- depth specialists from each field. ABC can offer Moringa seed oil projects with many plans, resources and proven profitable models. Our specialty is business planning with the focus on high productivity and profitability. Getting the best business plan formation
MOP SERVICE 3: (pre-plantation stage)
Getting the best planting stock/material is the most important KEY Strategy to ensure a failsafe Moringa farm. We have developed best variety called "MOMAX3 Moringa "the world's highest yielding only perennial variety with more seeds and more oil per ha with early flowering and fruiting and more productive life span
MOP SERVICE 4: (Plantation stage): Adopting Best Practices in Agronomy
In order to achieve commercial perfection, it is crucial to understand the crop's requirements, predict its possible interactions with the environment & develop packages of practices for industrial cultivation. That's why ABC is providing low-cost Crop Cultivation Technology & Crop Care Technology which includes
Improved Agricultural Practices

Varietal Improvements

Enhanced cultural natural organic practices

Pest & Disease Control without application of chemicals

Intercropping
MOP SERVICE 5: (Intercropping)
Exploring the intercropping Operation Strategies for couple oil crops as per local conditions
There are many considerations involved in planning for intercropping system for extra income. There is need of adopting the couple oil crop technology for more oil per ha without extra inputs. ABC's Couple oil crop technology can make all differences
For further details and detailed proposal, kindly contact:
Director (Business Development), ABC
Tele: +91-9829423333