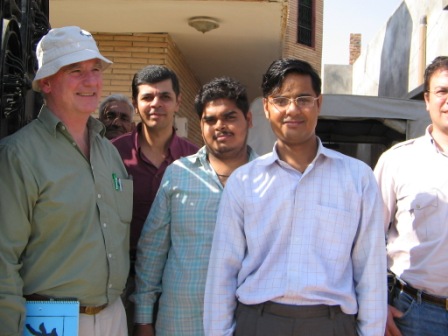 VISIT A JATROPHA ENNERGY FARM
We arrange tour to our Jatropha Plantation in small group of 2 or 3 persons accompanied by our representative. Tours are arranged on any day of the week from Jaipur
Tour Itenary
Start from Your Destination in Jaipur at 8.00 IST
Breakfast at open air Garden Restaurant on way to farm.
Visit the Nursery, Plantations, and Extraction units at our Farm. You will get hands on experience of Selection of Seeds, Preparation of Sapling, Plantation and Irrigation Techniques etc.
Lunch at open air Garden Restaurant
You will be presented with our unique product – a Jatropha agri-extention kit
Start Return Journey by 16.00 IST and reach back to Jaipur
Tour Charges
With your transport: US$ 300
With transport arranged by us: Air Conditioned Car will be arranged by us and charges will be for 2 persons US$ 600
For bigger groups a minibus is hired. The charges for the same will be decided on case to case basis.
For further details, kindly contact:
Business Development Officer
Centre for Jatropha Promotion
B-132, Sainik Basti, Churu-331001
Tele: 01562-255575
E.mail: jatropha3@hotmail.com